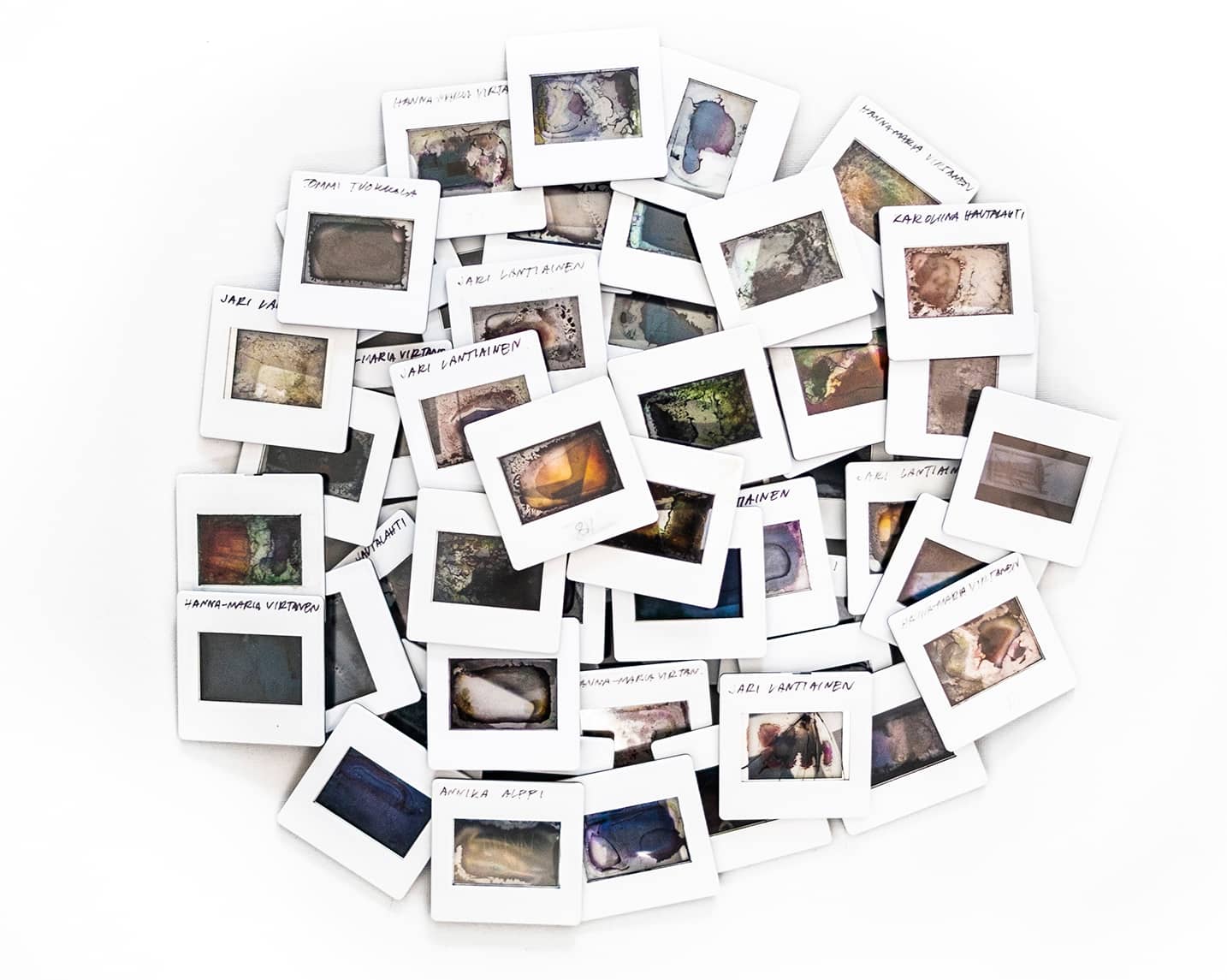 UNEXPOSED
Structure by man, art by nature
Selection of enlarged reversal films found in the misty Nordic forests of Finland. The collection of diapositives revealed to be once the work of architectural students at the Tampere University of Technology. Photographic film is very sensitive to temperature, light and humidity.
Pressed between two thin layers of glass in a plastic frame, the photosensitive emulsion has been washed out by exposure to harsh weather conditions, snow and ice. This unique process has transformed the original images into unrecognisable, colourful shapes with an organic and abstract quality. The once captured memories and study materials made by man are transformed by nature.
12 Fine Art Prints on 300gsm Museo Silver Rag
Mounted on high quality aluminum frames
Custom-build wall mount
240mm x 200mm
UNEXPOSED has been exhibited at Echo Bücher, Berlin
Limited prints are for sale!