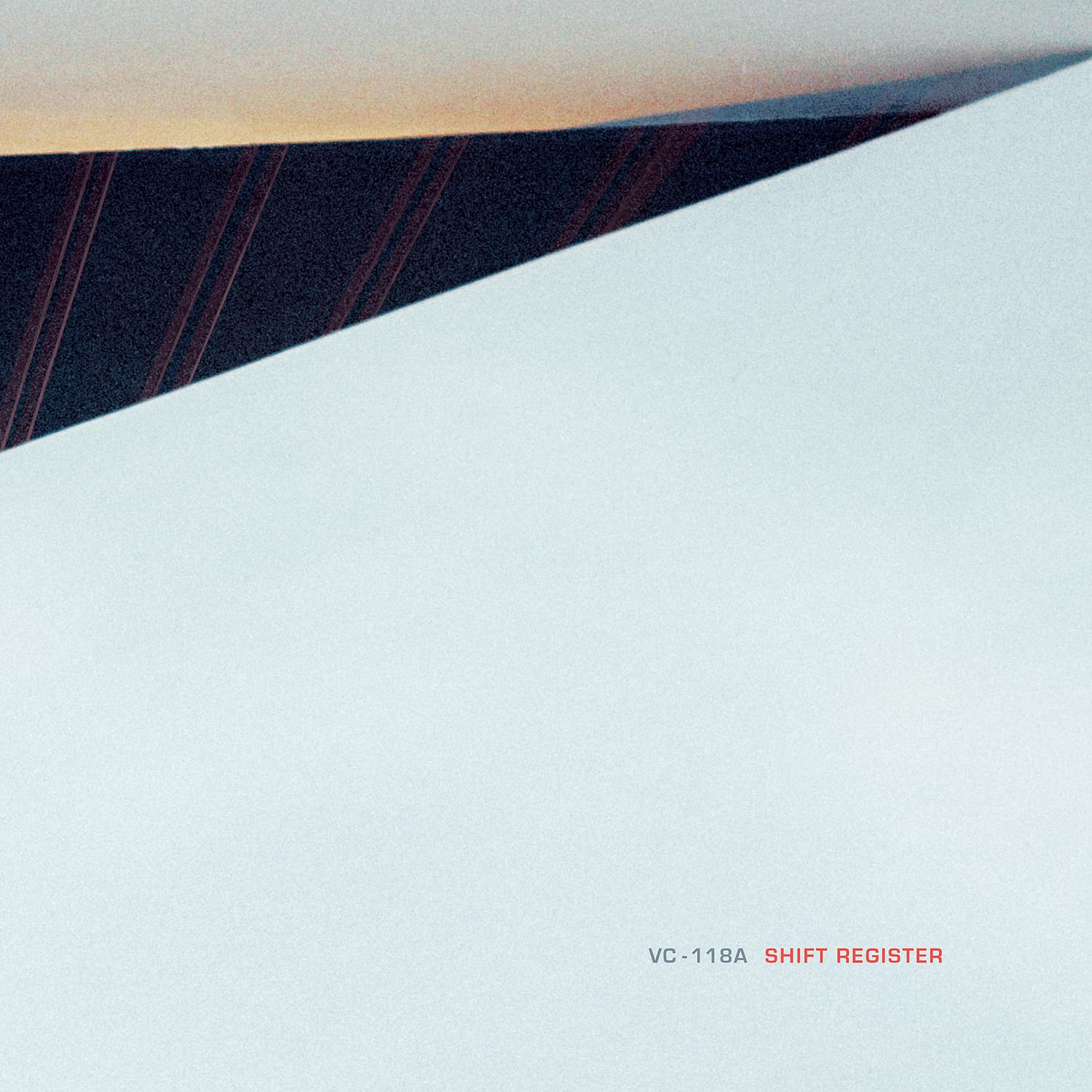 Shift Register
Cyber-sonic shimmer and retro electronics
VC-118A - Shift Register is an album packed with floatation tank electronics, shuffling drum machine rhythms and claustrophobic dub techno textures - Showcasing the breadth of diversity of the projects' musical vision.
3xLP black vinyl and digital download
Graphic design, layout and photography inspired by the Roland Alpha Juno synthesizer (1985)
Double sided poster with album cover 'waveform' design
Limited VC-118A t-shirts campaign
Custom download card
Complete independent production
Publications on global platforms and music magazines
Global SoMe marketing campaign

"VC-118A is the project of Samuel van Dijk, a multi-faceted producer who also makes techno as Mohlao and experimental music as Multicast Dynamics. But of all the projects, VC-118A is van Dijk's most distinctive, producing classic electro with an ear for the ethereal. The sound of VC-118A is cold and vast, like flying over clouds in the dead of night. No record in van Dijk's catalogue captures this sensation better than Shift Register, an album of intricate electro that gets lost in its own world as it travels from end to end.
Shift Register is van Dijk's most expansive work yet. The rumbling opener "Opaque" hints at its breadth. Once an electro rhythm forms from the flickering pulse, it moves through a well of reverb more suited to dub techno. If Drexciya submerged electro deep into the sea, then van Dijk takes it to the stratosphere.At its best, Shift Register makes electro sound elegant. On "Frax Sine," even the snare drums are wrought with melancholy. The sinuous leads of the title track recall the statelier corners of Convextion, who seems like a point of reference for VC-118A. But where the Texan producer finds profound emotion in lonely electronics, van Dijk's work is about sound design and studio tricks."
Read the full review by Andrew Ryce at Resident Advisor